Keith Kohl here.
If you want to take part in one of the BIGGEST trading opportunities in history, then you need to join me on May 20 at 3 P.M. EST.
That's when I'll unveil the crazy system my team and I have been using to find MASSIVE biotech trades multiple times a month.
Like a one week gain of 60% on Durect Corporation.
A 25% winner on Allied Healthcare Products in just five days.
And a two-week, 225% payday on Intra-Cellular Therapies.
There is nothing hotter than biotech right now
The COVID pandemic combined with trillions of dollars of economic stimulus have created a perfect storm for biotech.
These companies are flush with cash and pouring billions of dollars into R&D.
What does that mean for traders?
Opportunity.
The more drugs in development, the more potential profit opportunities there are.
And in this FREE one-time event, I'm going to reveal how YOU could set yourself up for:
Up to 12 biotech trades a month…
144 trades a year…
Each with double or triple-digit payout potential!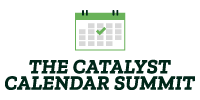 May 20 at 3 P.M. EST
That's 144 chances over the next year for you to find potential trades like:
A 43% winner on Marinus Pharmaceuticals
A 59% gain on Dova Pharmaceuticals
Or a 75% windfall on Clearside Biomedical.
If you've been looking for a way to level up your trading results, then you're going to love what I'm about to show you.
Be sure to join us on May 20 at 3 P.M. EST
All you have to do is enter your name and email in the field below to register.
I can't wait to see you there.
This event is completely free.
But there's only a limited number of seats.
Which means you need to enter your info right now to lock in your spot.
I hope you're ready to learn how to become a biotech trader.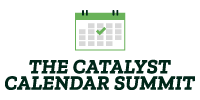 May 20 at 3 P.M. EST